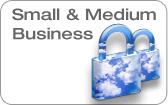 Our products deliver security solutions designed to address the needs of small businesses of all sizes. Delivering enterprise level firewall protection, secure remote access capabilities, flexible networking configuration and transparently delivered comprehensive security services.

Renewal Services & Upgrades
Safe@Office and ZoneAlarm Z100G
Using this form, you can increase the number of licensed network users on your appliance, gain access to advanced product features, and to purchase or extend subscription services.
---
For maximum peace of mind Safe@Office Security Services allow broadband users to enjoy security expertise without the need for in-house proficiency. Through our partners we also offer a wide range of security services including email antivirus, antispam, web filtering, dynamic DNS, reporting and more, providing you with peace of mind you deserve.
PowerPack Upgrade (Safe@Office 500 and 1000 Series only)
The PowerPack adds the following features to your Safe@Office appliance:

Secure HotSpot support
Additional remote access users and site-to-site tunnels
Advanced traffic shaper (QoS)
Automatic failover support
VLAN (Port / Tag based) support
Dynamic Routing (OSPF) support
Nodes Upgrade
Node upgrades allow you to increase the number of users you can connect to your Safe@Office appliance.

New Internet attacks, viruses, and worms are emerging every day, which is why staying up-to-date is critical to keeping your business safe. We've made it easy for you to enhance your Safe@Office solution with security service subscriptions that provide the most up-to-date, comprehensive protection against these new attacks.
Support & Subscription
Safe@Office Basic support plan entitles you to receive:
Security and firmware updates
Email, web and chat support
Extended Hardware Warranty with Advanced replacement
Monthly Security Reports
Dynamic DNS
Advanced Security, Support & Subscription Bundle
Safe@Office Advanced plan entitles you to receive:
Gateway Antivirus updates
Gateway Antispam updates
URL Filtering based on category classification of web-sites
Security and firmware updates
Email, web and chat support
Extended Hardware Warranty with Advanced replacement
Monthly Security Reports
Dynamic DNS